Disney is rebooting another one of it's classic animated films into a live-action movie, and this one is a tale as old as time.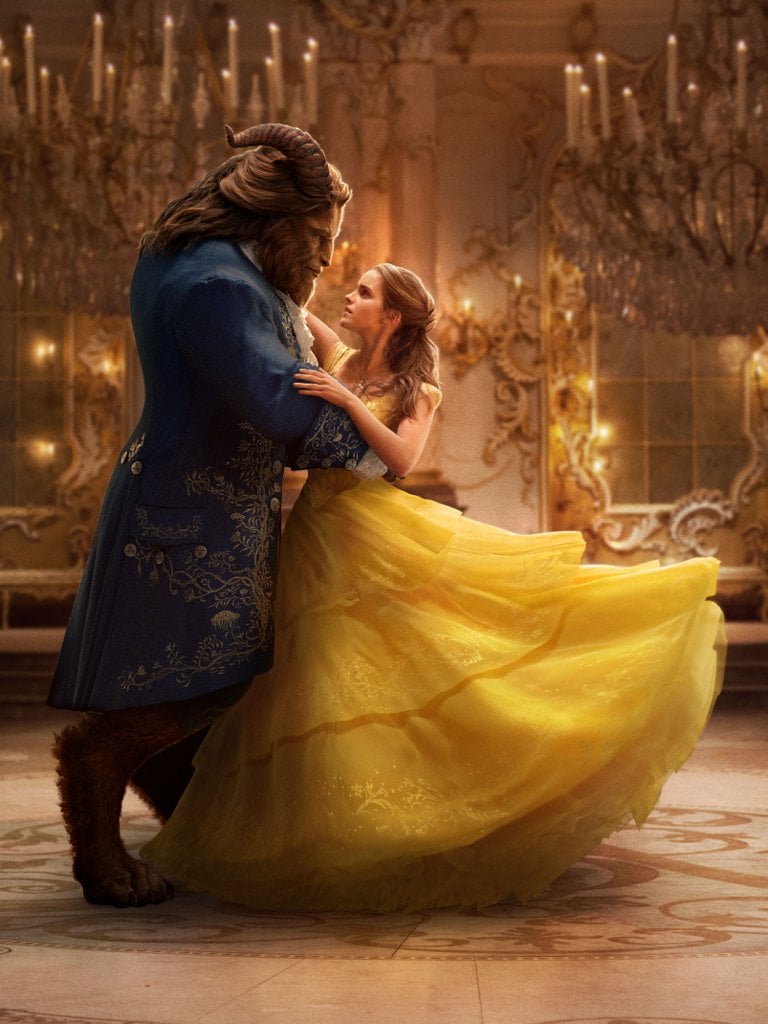 The new live-action Beauty and the Beast features an all-star cast including Emma Watson as Belle, Dan Stevens as the Beast, Luke Evans as Gaston, and Emma Thompson as Mrs. Potts. Thanks to Entertainment Weekly, fans can now get a sneak peek at the upcoming movie.
The images not only include Dan Stevens as the Beast, but they also show Emma Watson in full Belle regalia. And the dress is even better than we could have imagined. The dress is made with silk and has a satin finish, while the layers of organza give the dress a light, bouncy lift.
It is interesting to note that although some parts of the costume has a cage, one specific constricting piece was left out of the new design- a corset.
Beauty and the Beast's costume designer Jacqueline Durran revealed in an interview that Belle's dress in the live-action film would not have a corset, a change Emma pushed for herself. The actress, being a strong supporter of HeForShe and a proud feminist, spoke up about doing away with the tight-fitting bodice.
"For Emma, it was important that the dress was light and that it had a lot of movement," Durran said. "In Emma's reinterpretation, Belle is an active princess. She did not want a dress that was corseted or that would impede her in any way." – Jacqueline Durran
Emma made a good call, considering the dress is still just as stunning, with or without a corset.
Take a look at some of the other pictures below!
Along with a talented cast, stunning set, and a gorgeous dress, Entertainment Weekly also revealed the live-action remake of the beloved 1991 classic will feature three new songs!
Oscar-winning composer Alan Menken re-recorded songs from the original, along with adding fresh material to the new film with Tim Rice that will give fans something to look forward to.
The tracks include a ballad 'For Evermore' sung by Dan Stevens as the Beast, and a number shared between Belle and her father (Kevin Kline) titled 'Our Song Lives On.' Parts of the last track, however, are being kept secret. Disney hasn't announced it yet, but teased that there will be some wonderful singer on the end credits song.
The film comes out March 17, 2017. And it is looking to be just as magical as any spell Hermione ever cast.